Churchpark School Teachers experience a Life in the Spirit Seminar.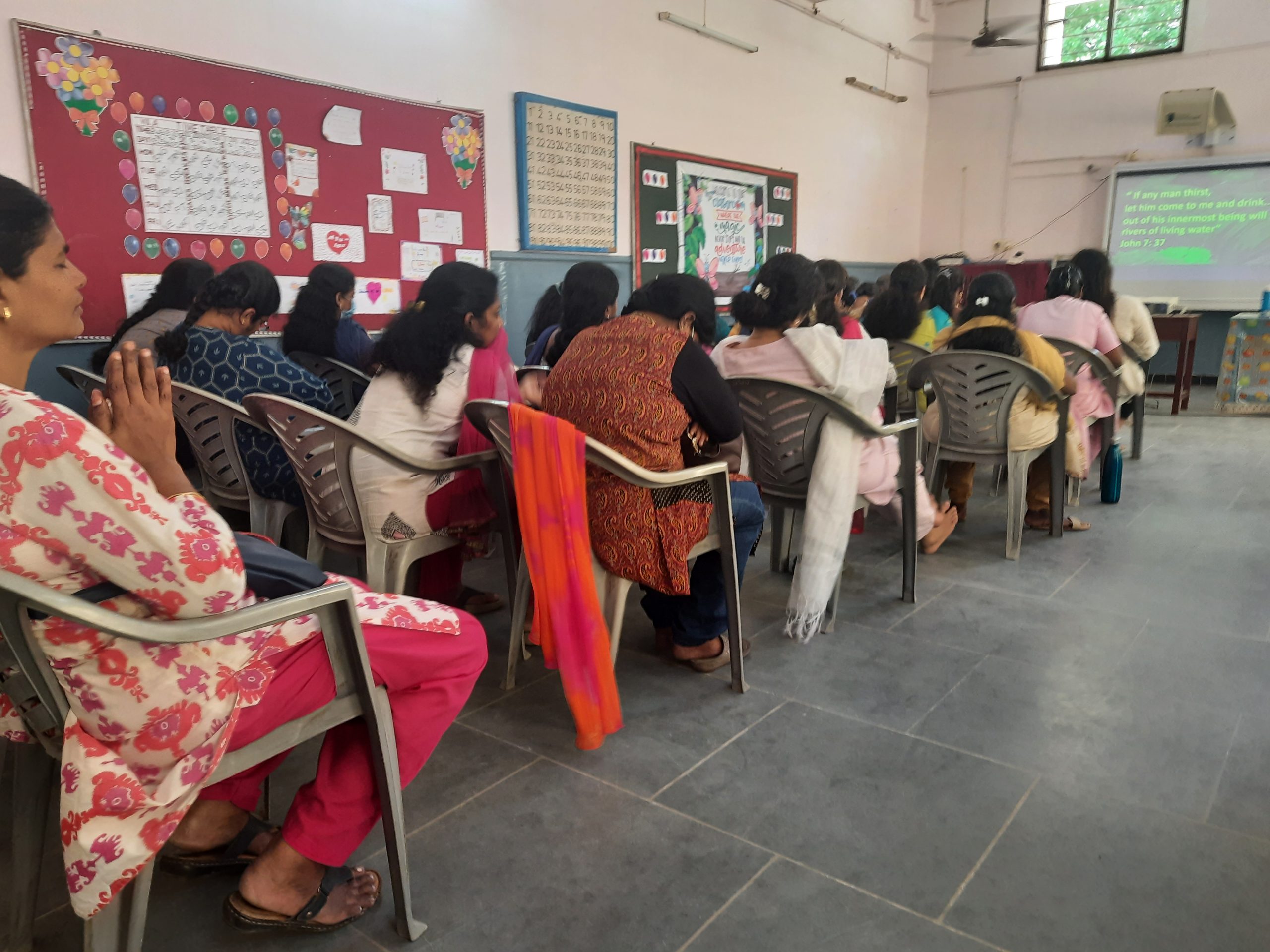 On a bright Sunny day, in a hall sat fifty five school teachers looking expectantly at the small team that stood in a circle, holding hands and praying quietly. They were curious about this small group consisting of a priest, adults and young people. The Team consisting of Fr. Paul, Babu, Rosy, Regina, Sharon. Robbie and Christie preached the Life in the Spirit Seminar to this group of teachers.
The teachers belonging to St. Ursula's school, Church Park were enthusiastic in learning new worship songs and participated with full vigour in the action songs led by Robbie. A new bond of fellowship was forged amongst them through the many group discussions they had during the retreat. They were able to overcome the hurdles of communication and felt the freedom to open their hearts to one another as they discussed their own struggles and limitations in practicing their faith in Jesus. When the sharing session had to be concluded, it was difficult to ask them to stop sharing, for they longed to continue and discover each other's thoughts and opinion.
It was a fulfilling experience for the team to watch the participants partake in every session with enthusiasm and zeal. Many resolutions and plans were made by them to preserve this new found joy in fellowship and prayer. They expressed the desire to come together in prayer regularly and be a witness to their students.
As the team and the participants left the premises of the school, one could hardly miss the joy that was seen in their eyes and in their warm embraces.
Feedback from the Teachers:
"Helped us experience the Holy Spirit. Could help spend time with Jesus. Lively action songs, Testimony by different speakers good! Speakers approachable and helped in counselling. Could have more outdoor activities, more songs. Altogether good!"
Ms. Tessy
"It was a wonderful experience. Quality time spent in praise and worship / prayer etc. Good speakers / enlightening talks that brought us more closer to Jesus and to one another. Counselling / confessions – very enriching and satisfying. Inner healing was amazing"
Ms. Premila
Pondicherry St. Josephs school teachers retreat – 1st and 2nd June 2022
A LSS program was conducted for 140 Christian and non-Christian, school teachers. The retreat team was led by Fr. Paul. The response for the retreat was very encouraging and a Prayer group has been formed by the teachers who come together once a month to spend time in prayer and listening to the Word of God.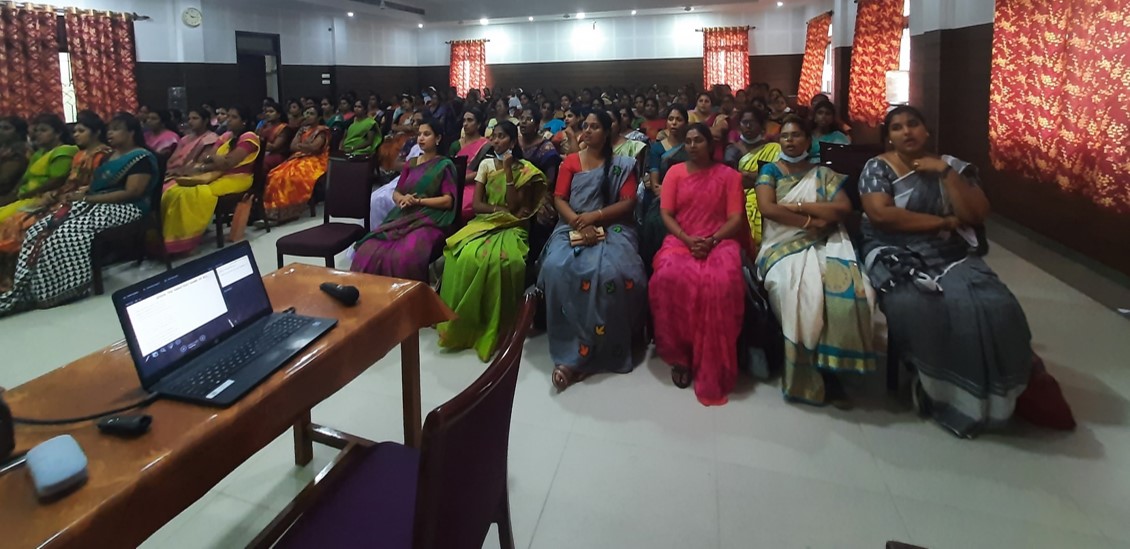 PERAMBUR PARISH SCHOOL TEACHERS
A day of retreat was conducted for a small group of teachers at the Don Bosco formation house at Kavarapettai.