The Pentecost Rally for 2022 was held on June 5 at the Good Shepherd Auditorium at Nungambakkam.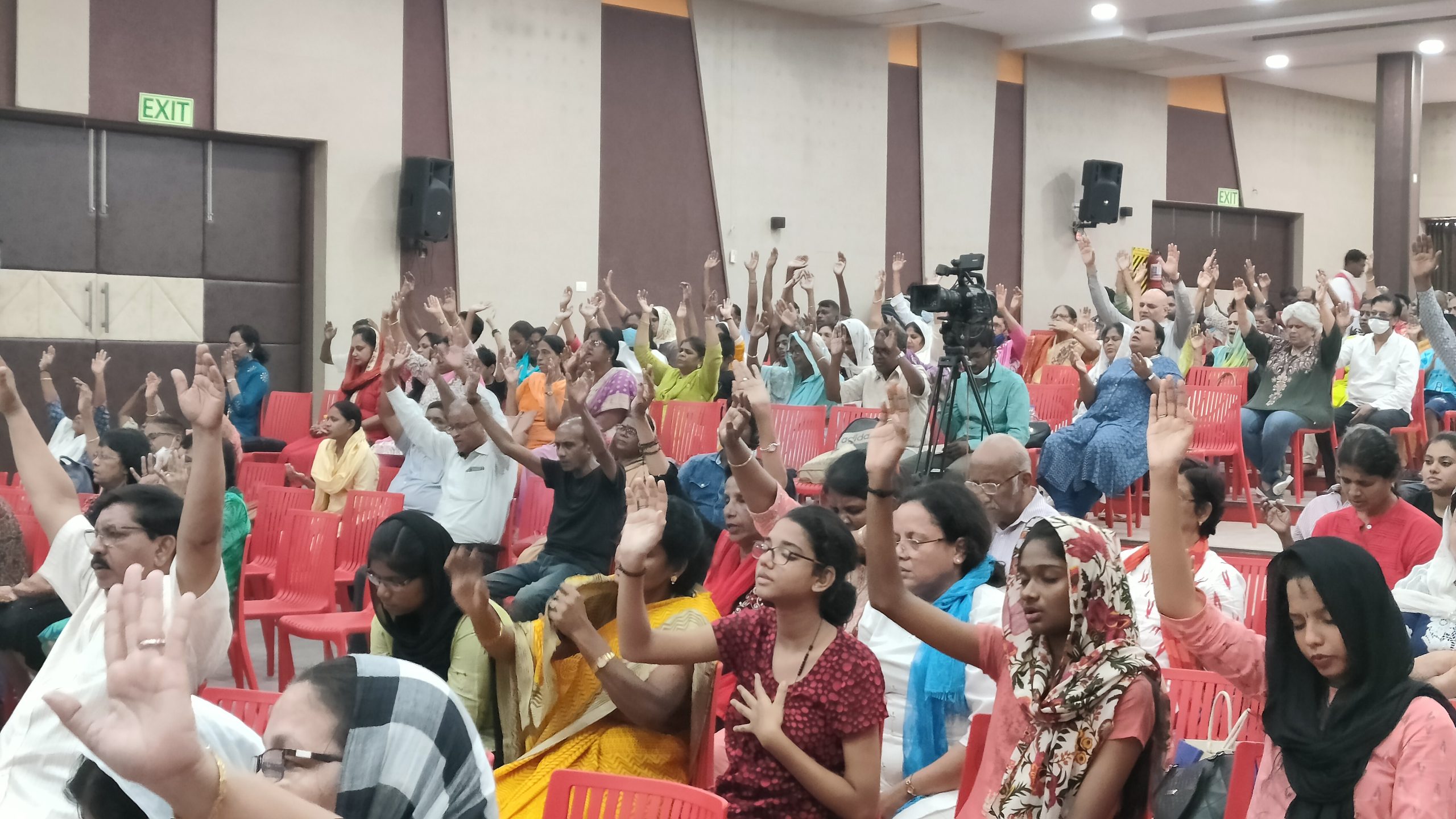 The Madras Service of Communion (MSC) began the preparations for the feast of the Pentecost during the months of April and May. Teams were deployed to the parishes of the Chennai Diocese and posters and banners were put up in the church's premises. The Parish priests were requested to make repeated announcements and the Parish prayer groups were approached to help in mobilizing participants for the event.
Recording of the Pentecost Rally at Chennai (Run time: 8 hours)
Tamil Pentecost Rally at Don Bosco, Ayanavaram
The Nine Day Pentecost Novena was conducted both in the English and in the Tamil prayer groups. The Novena helped to create an atmosphere of deep spiritual expectations and with great anticipation, the Tamil Pentecost Rally was attended by 400 participants at Ayanavaram. This Rally was organized by the Tamil Service Team. The English Rally was conducted at the Good Shepherd's school hall and was attended by 500 participants.
The day began with the recitation of the Rosary, followed by vibrant and anointed praise and worship session by the YU4C. Rev. Bishop Singaroyan, graced the occasion by celebrating the Holy Eucharist at both the venues and with his deep, faith infusing sermons led the participants to experience the presence of the Holy Spirit in our midst. Reverend Fr. Michelle, CCR TN Director, addressed both the gatherings and extended his love and support for the activities of the Renewal.
Bro. Manuel Thomas' talk exhorting the participants to attend their respective parish prayer groups regularly and experience the grace of God and fellowship of one another was illuminating. The testimony by Bro. Leslie Martin spoke of the healing and saving grace of our Lord Jesus.
A powerful anointed Adoration followed by the Baptism of the Holy Spirit by Reverend Fr. Paul and Fr. Varghese of Divine Mercy, Elavur, helped everyone to experience the tangible presence of the Holy Spirit in our midst. The day ended with great joy and Spirit filled happiness and peace.
Praise the Lord!