A Day of Prayer and Fasting observed by The Catholic Charismatic Renewal in Chennai and Arakkonam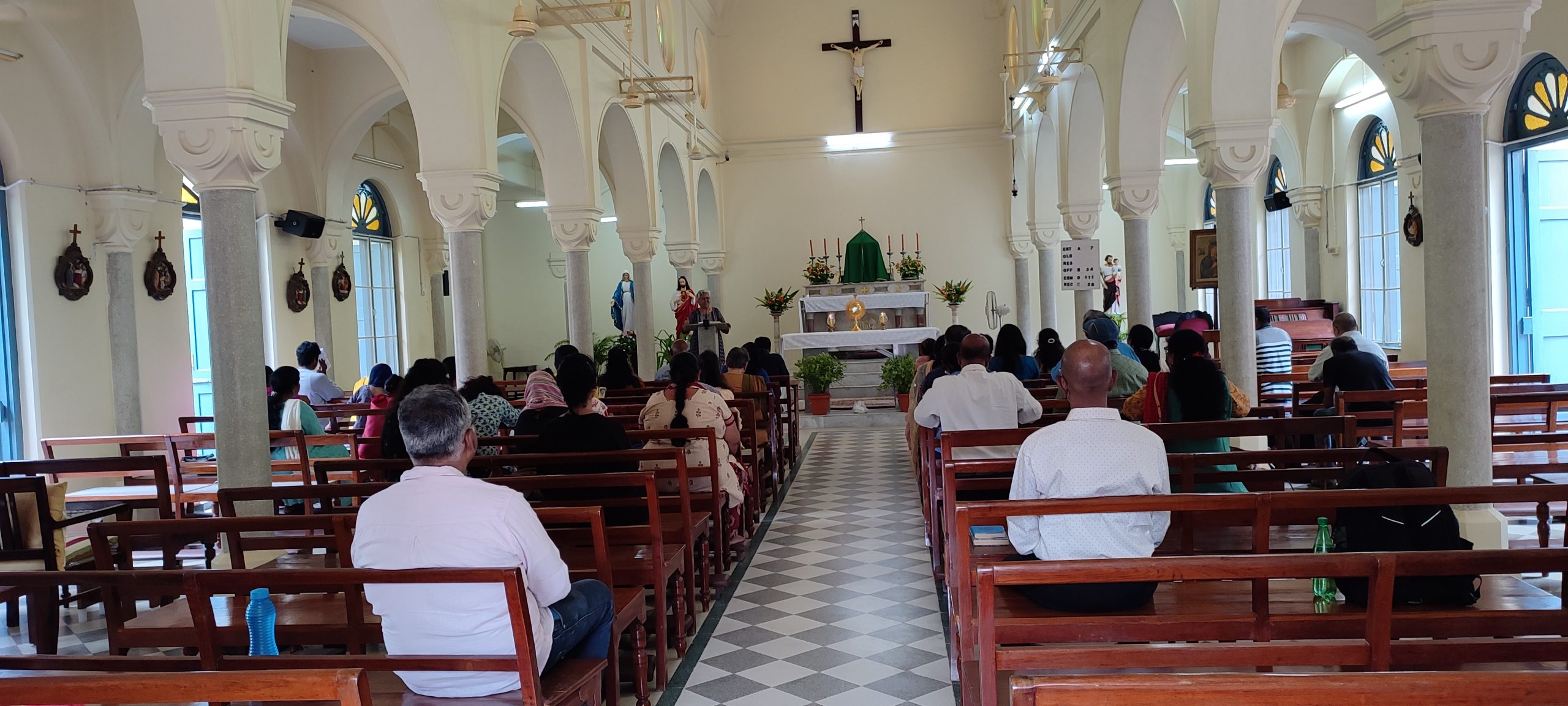 The MIN and CCR-Chennai joined hands together to organise the National Day of Intercession. The program was held at the iconic chapel of Church Park School from 9.30 am to 1.00 pm. Invitations were sent to the prayer groups in Chennai and were given time slots with prayer intentions, as detailed by the CNSC.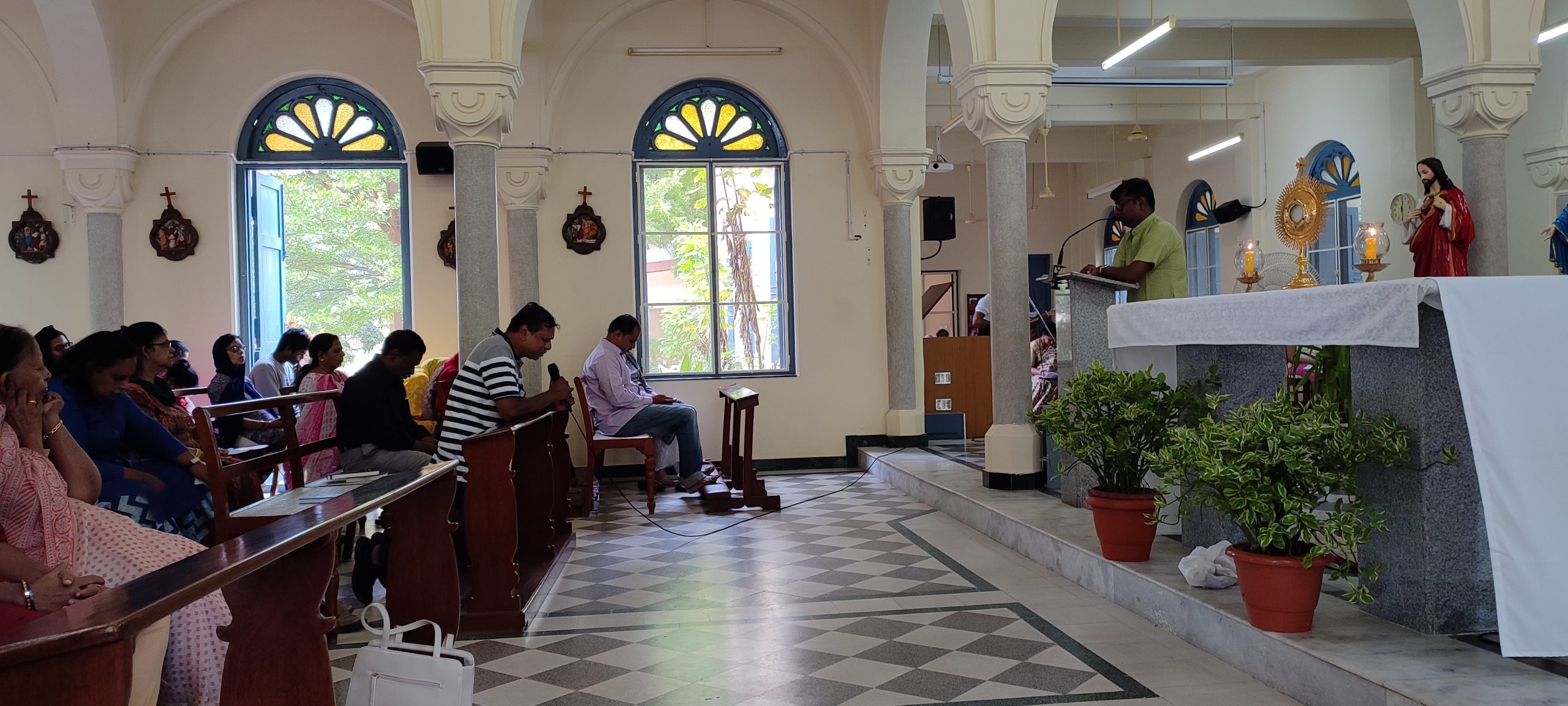 The day began with the Eucharistic Mass and was  followed by a Praise and Worship session led by Ms. Margie Rosair.  We were exhorted to pray like Moses, who lifted his hand in intercession and like Daniel who prayed and fasted for the Nation and the leaders of the nation. Each prayer group came forward in a well organised sequence to pray for the Country, the Church, the CCR and the Youth.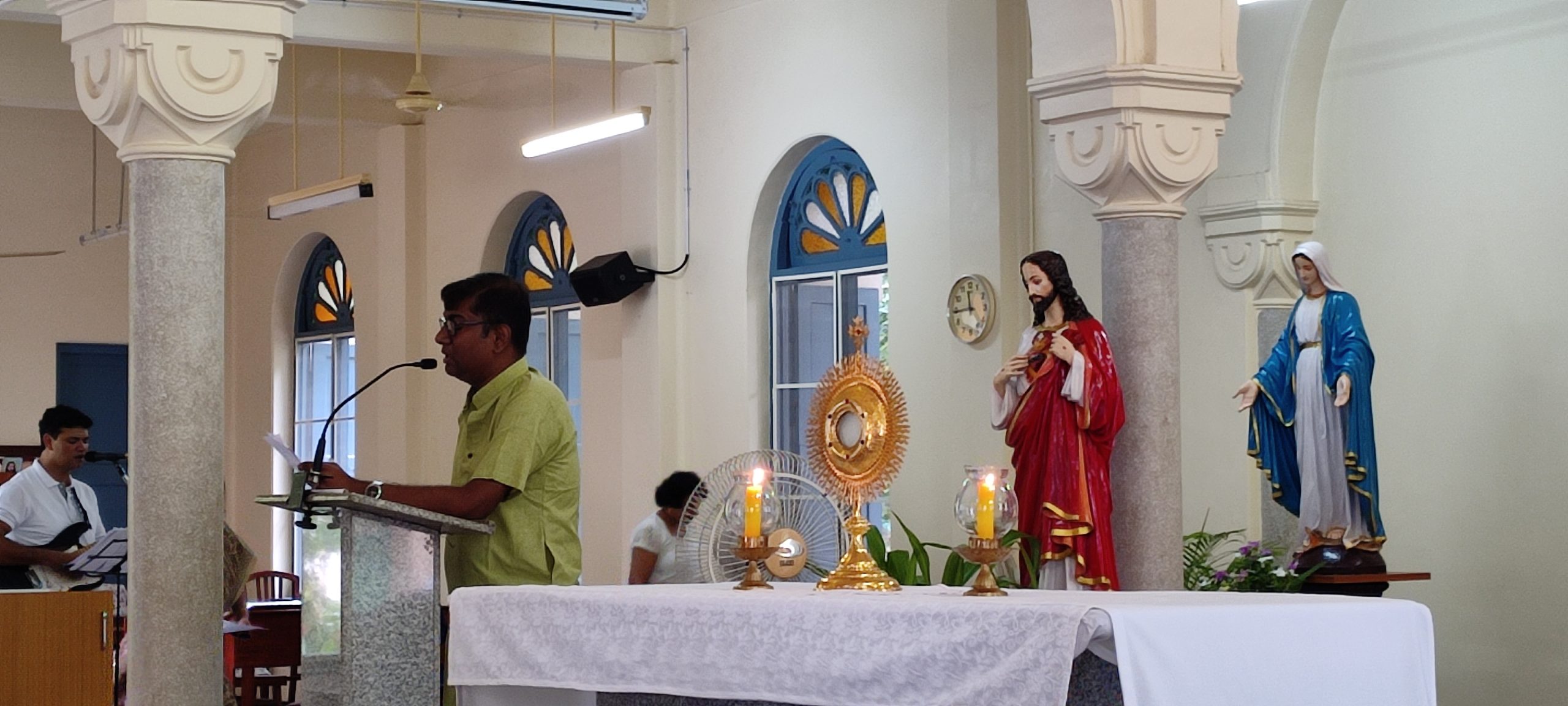 The Prophetic Intercession was led by Margie Rosaire who led the gathering to listen in deep reverence and silence to the voice of the Father and His intentions. We were led to pray for the youth of the parish, parish priests, the religious, children, the marginalised, the prisoners and those in the clutches of various addictions.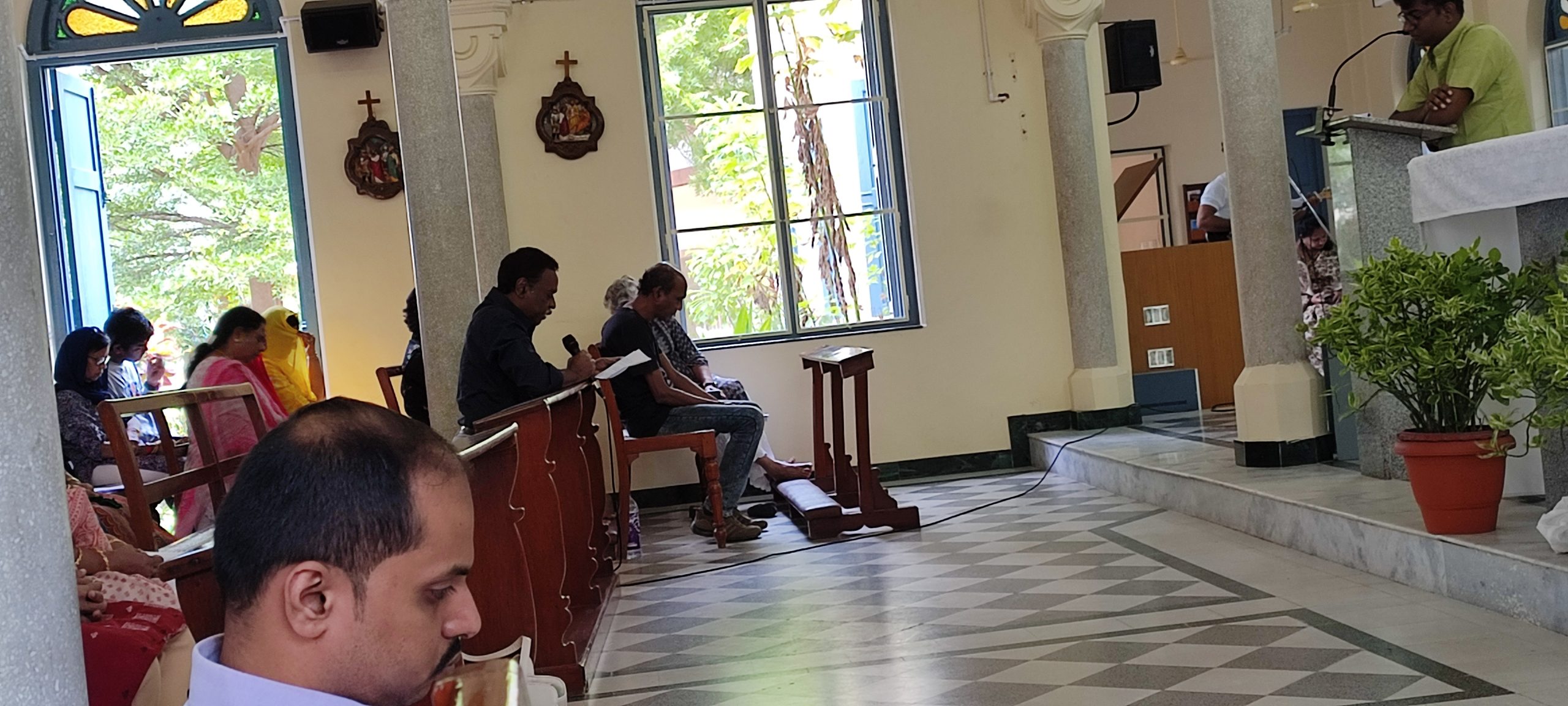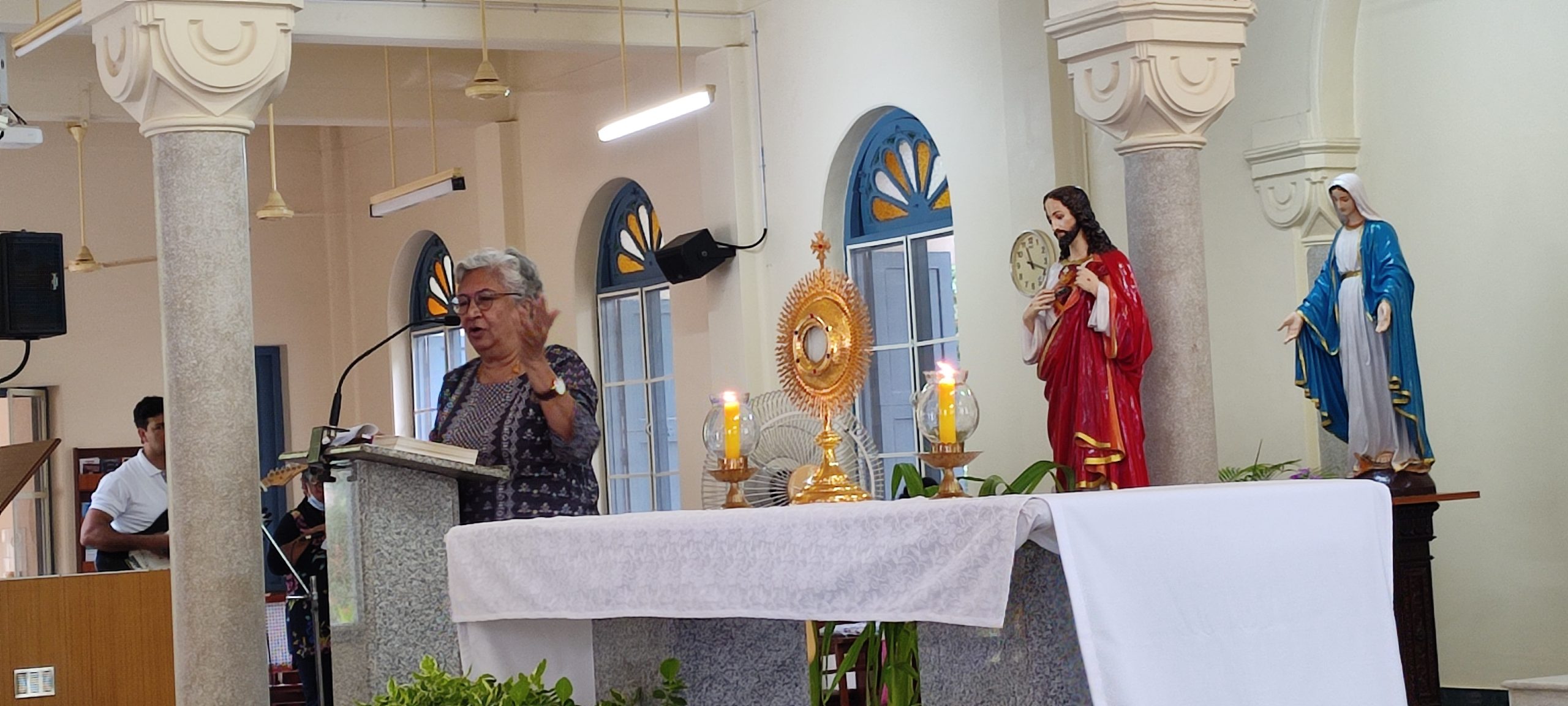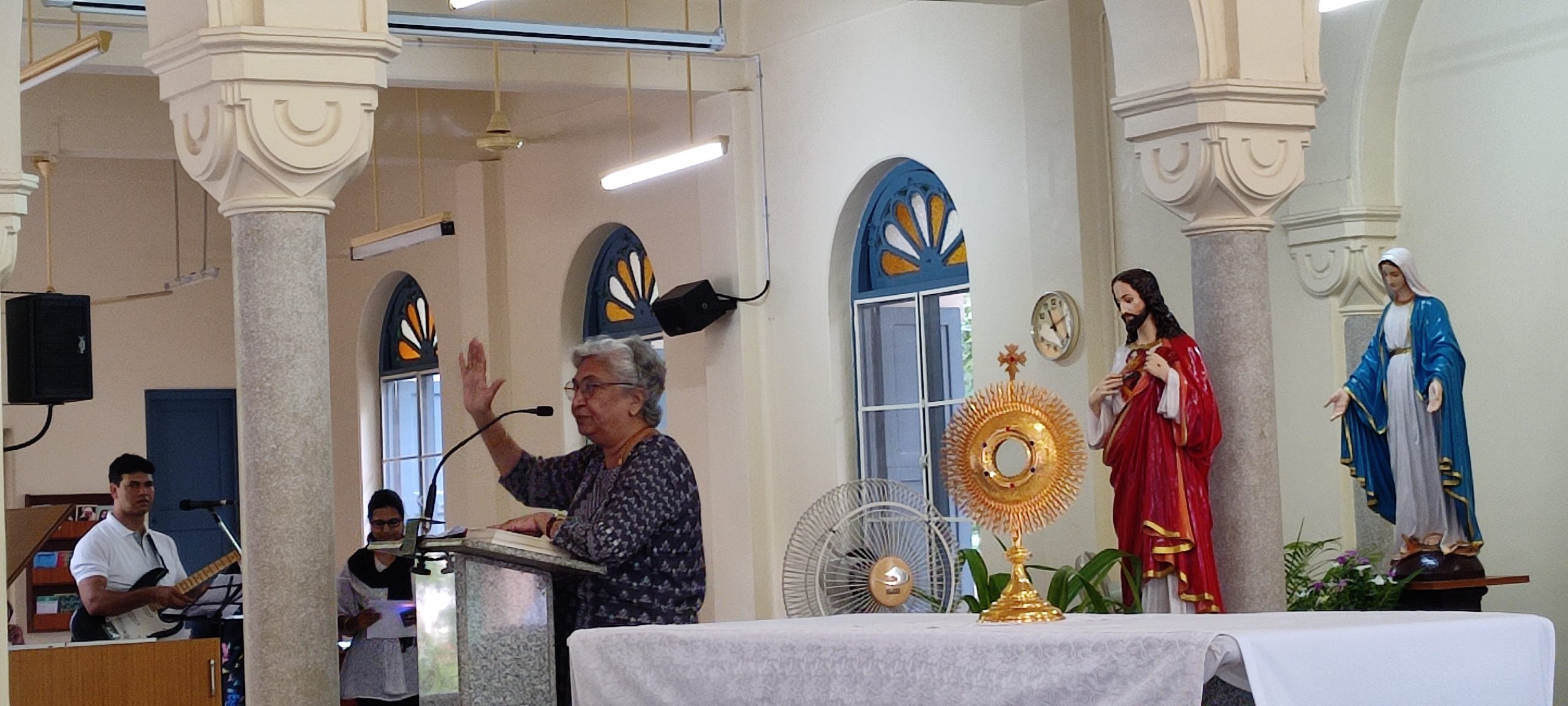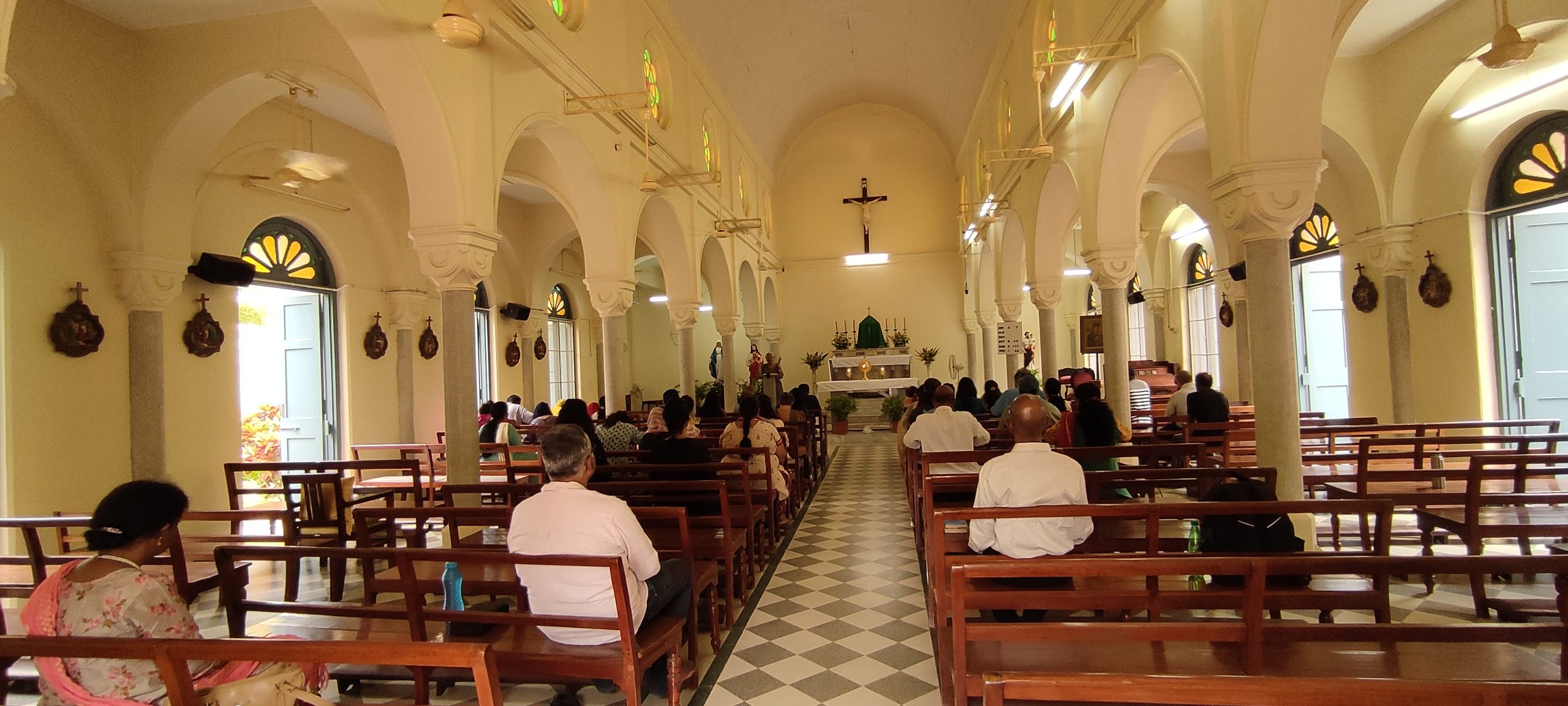 In the presence of the Eucharistic Lord, we sought the method or the strategy we had to employ to pray and we received many prophetic messages. We were asked to pray with and through The Word of God, pray through our Blessed Mother Mary, free our hearts of all iniquities and pray with a humble heart filled with love. The program ended with fellowship and lunch and hearts filled with joy and peace.
Simultaneously, the CCR – Chennai, Tamil speaking fraternity met at St. Lourdes Shrine, Perambur and conducted the day of intercession. Fr. Arulraj, the Spiritual Director of CCR, presided over this program and it was well attended by many participants.
The National Day of Intercession was also conducted at The Sacred Heart Church, Arakkonam by the CCR prayer group and YU4C. With the blessings and support of the Parish Priest, Fr. S.M. Anandaraj, a grand celebration of Holy Mass and Eucharistic Adoration was attended by many parishioners.