Christmas Fellowship 2022 was held on December 11, Sunday 2022 at St. Ursula's School Hall, Churchpark Campus.
We began the evening with praise and worship led by Dominic.
We had a 7-member team from Bengaluru led by Paul Srinivas and Donn D'souza. The other team members included Richard Selvey, Akash George, Jude Dawson, Alex Poly, and Arun Sony.
Fr. Arulraj the Spiritual Director of the CCR in Chennai visited briefly and gave his blessing.
Paul Srinivas delivered a stirring Christmas message on how we are a people set apart. This was followed by a time of healing adoration where many received messages of healing and restoration.
Fr. K P Paul celebrated a charismatic Eucharistic celebration.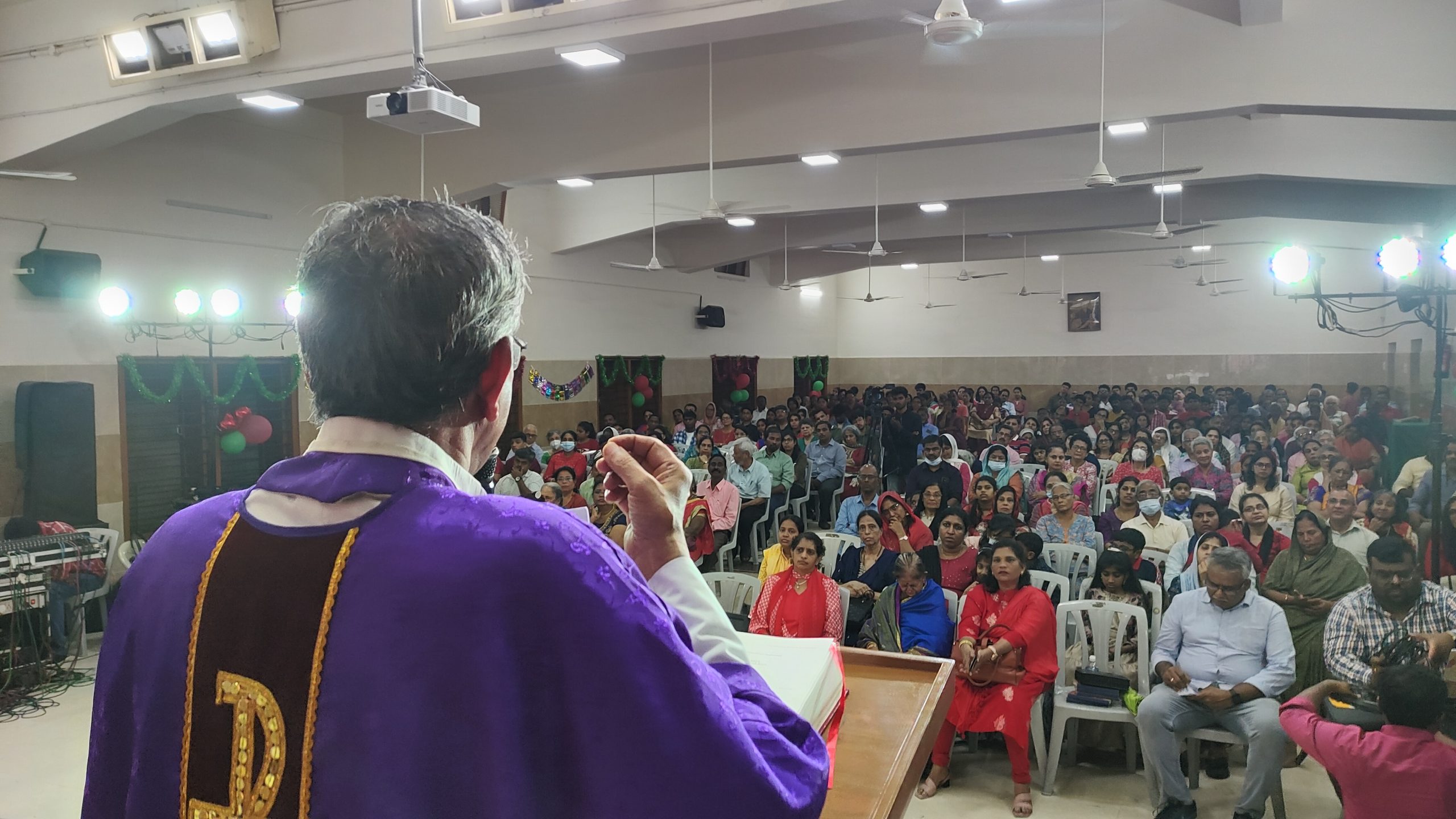 We then had a wonderful time of fellowship as 14 prayer groups sang carols. The YU4C team enacted a skit. We closed with Santa giving out goodies to the children and as the lights dimmed it was a beautiful sight to see people holding the led candles aloft singing Silent Night.
We closed the evening with a lovely fellowship dinner.